FLET TUMBLER - OTHER STORY
สวัสดีครับ
เนื่องด้วยสถานะการโควิดระลอก
3
นี้
ทางผม
FLET store
ได้ทำการหยิบยื่นช่วยเหลือเล็กๆน้อยให้กับคนที่เคยพบเจอทั้งรู้จักและไม่รู้จัก
---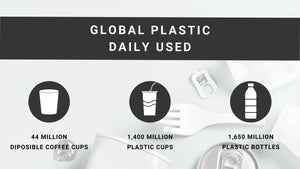 1,400 million of plastic cups consumed per day in our world. That's a shocking number of waste increasing daily and as far as we know, there's no sign to drop down. With FLET tumbler, we can reduce the usage of plastic disposable cups. All of our parts are reusable. You can enjoy your favourite drinks without harming the mother earth. We're now facing the global warming issues and not only the arctic glacier in the north pole melts. We all see ice melted into our drinks after a few hours. And believe us that ice is dirty. ​How often the...
---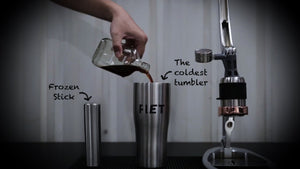 We're now facing a global warming issue and not only artic glacier in the north pole melts. We're all familiar when ice diluted into our drink after a few hours passed. Take a look on the problems below, we're sure that at least one of them is ever happened to you. No iced cold drinks when partying with friends outdoor in a hot day. There's still beer left in the bottle but it's not that enjoyable coldness anymore. Ice melt into orange juice and the taste is wartery with an orange smell. The answer of all above is FLET Tumbler....
---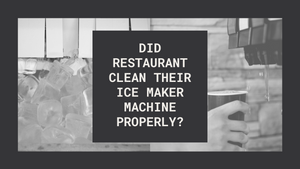 ​How often the restaurant clean their ice making machine? How do you know they clean it on schedule? What if we make the ice by ourselves at home? ​Use FLET tumbler to prevent the ice contamination. Feel the same iced cold drinks but healthier.   In some country, we found lots of unhygienic ice production. Worker using their feet to slide ice cubes on the floor. That is not a good thing for daily consumable product.